Five Ubisoft Games We'd Like to See at E3 in 2014
Ubisoft. Don't ya just love 'em? In recent years, they've sprung up more time than most publishers do on the gaming radar, and with good reason too. Franchises like Far Cry,  Assassin's Creed, and Splinter Cell  have become some of the most successful games ever conceived. During 2008-2009, Ubisoft raked in more than $1.3 billion, making it the first time the publisher has ever reached such a milestone. Their seemingly endless catalog of games, coupled with their huge workforce (over 9,000!), and ridiculous earnings, has made Ubisoft the unstoppable force it is today and currently the third largest publisher in the word.
Ubisoft's digital distribution service "Uplay" has already confirmed it will be back this year to send 1,000 lucky gamers to E3 for free. It is courtesy of "The Uplay Lounge" where gamers get a chance to meet developers, win prizes, and play the latest Ubisoft demos. However, as E3 edges closer, Ubisoft has yet to make waves with any announcements regarding their own schedule.
So, with the excitement slowly rising and patience slowly draining, let's take a look at the five games SpawnFirst really wants to see at E3 2014!
New Rayman title
Before Rayman Origins  appeared out of nowhere in 2011, I had completely forgotten about the limbless hero. But somehow he came back and he came back in style.  His popularity is at an all time high and 2013's Rayman Legends  only reinforced what was introduced with Origins.  Although the story in Legends  was a stopping point (the Dark Teensies were destroyed), some workaround to produce a sequel or a new story altogether would be absolutely incredible.
New Splinter Cell title
2010's Splinter Cell: Conviction  saw Sam Fisher change in several ways, and for the better. It was seen as a gigantic face lift for the series. Last year, Splinter Cell: Blacklist  continued that with an environmentally-integrated interface, new stealth kills, and new locations. Building upon this new design, building an enhanced online infrastructure, and adding more cool gadgets (sonar goggles anyone?) would make a new Splinter Cell  a must-have for 2014!
From Dust 2
Wow. That was the first word I remember speaking when I played From Dust.  The game gave you the chance to see a primitive world through a bird's eye perspective. You controlled a sort of "floating orb" in which you could manipulate dirt, water, or lava into spheres, move it to a different location, and help protect a very early human species. Improvements on the mechanics, more abilities, and the power to play with your friends could make From Dust 2  a very, very interesting project indeed!
New Tenchu title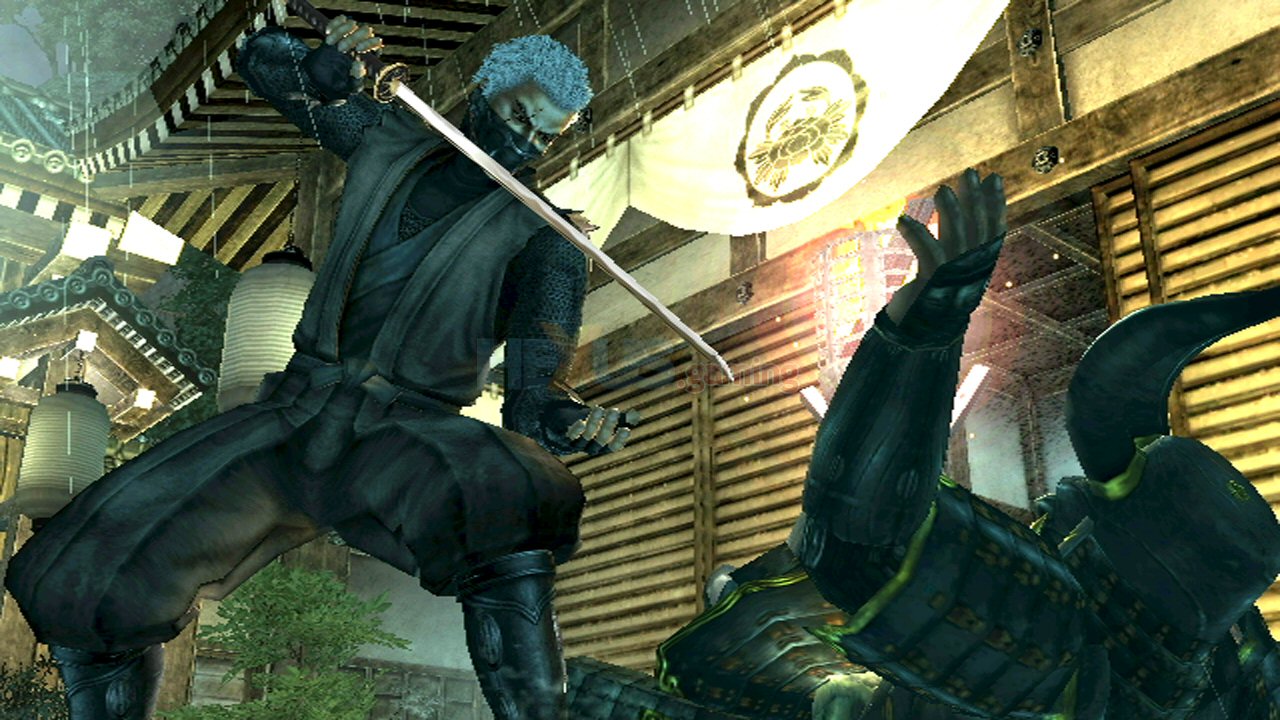 Tenchu: Shadow Assassins,  which came out in 2008, was received well, but it wasn't much of a hit. In fact, it didn't release on the Xbox 360 or PlayStation 3. We're talking Wii and PSP here people. I know. And as unusual as this is, a series which has been around since 1998 and practically wrote the book on "How to Put Ninjas in Video Games" deserves a LOT better. A brand new entry, complete with a re-design of Rikimaru and Ayame, a crazy plot, and awesome, insane ninja moves is just what the series needs and is guaranteed to get Tenchu  back to where it once was.
New Driver title
Man oh man, Driver  was THE open world game back on the PlayStation. You could walk around on foot and drive different vehicles. The missions were the very definition of fun. All in 3D as well, which for me, it always put it a little above the original Grand Theft Auto.  The transition from PS1 to PS2 was rocky, and every subsequent release since Driver 2  has seen the series fall in sales numbers and popularity. Driver: San Francisco,  released in 2011, saw weird ideas introduced like being able to "shift" from car to car like magic and gave the game a little less of a realistic vibe. Plus, the storyline, well, kinda sucked. Tanner needs a kick up the backside to be reminded the type of bad ass he used to be, and to remind us just what Driver  used to be all about.
So, there we have it folks! Those are the five Ubisoft games we want to see at E3 2014! An even mixture wouldn't you say? From open world to stealth, it's all there, and Ubisoft has the power in its hands to make it happen. But we can only dream.
Do you agree with our list? Maybe you want a timeless classic reborn? Or perhaps you want an entirely brand new face on the scene? Whatever your thoughts, leave them all in the comments below, and as always, stay right here on SpawnFirst to stay updated!
Want to see what else we want to see at E3?
Check out these other lists:
Five EA Games We'd Like to See at E3 in 2014