King Dedede Returning in Smash Bros Wii U/3DS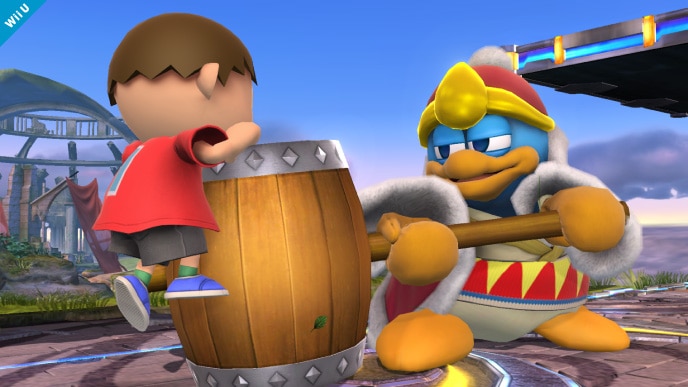 Everyone's favorite waddling antagonist is back in the fray, as King Dedede has just been confirmed for both the Wii U and 3DS versions of the upcoming Super Smash Bros. game. The king returns in mostly the same form we had seen him in before, though this time sporting a slightly more vibrant color scheme and a feast of new facial expressions. Dedede's premiere now brings the confirmed roster to 21.
I'm happy to see Dedede return, but I am starting to wonder what characters will be exclusive to the Wii U and what characters will be exclusive to 3DS. So far, every confirmed character is set to appear on both versions, which really makes me wonder what characters Sakurai is still hiding up his sleeve.
(Source: King Dedede)