Super Mario 3D World Box Art Revealed
The box art for Super Mario 3D World on the Wii U has been revealed.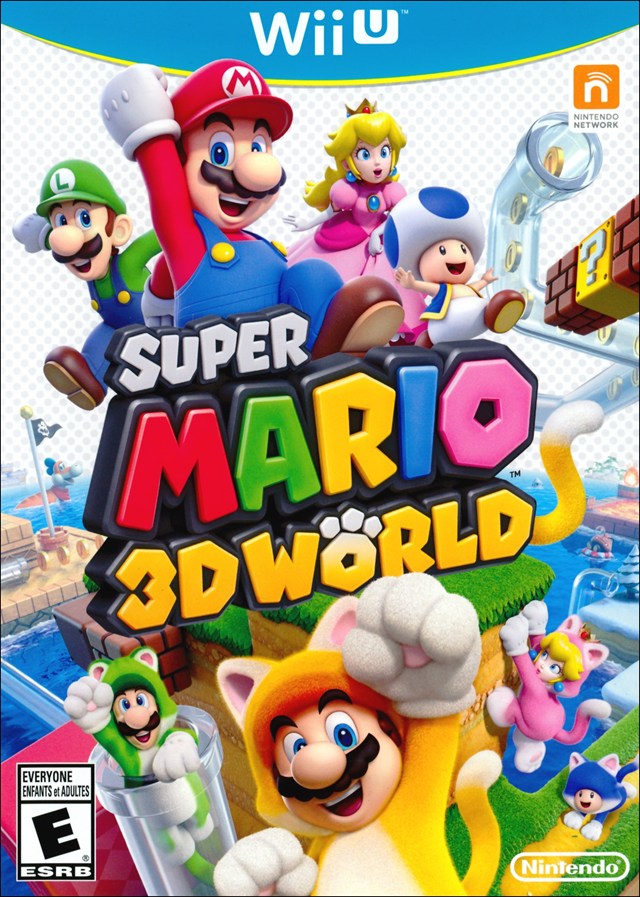 Super Mario 3D World has a bunch of new abilities. As shown on the box art, a cat suit and clear pipes have been implemented into the game. The cat suit allows for players to run faster, climb walls, and utilize unique combat moves. Ever wonder just how Mario and Luigi look when traversing these pipes? No? Just me? Well, you get to see it anyway.
The gameplay style is similar to Super Mario 3D Land on the 3DS, so for those who played that one should feel quite familiar when picking up this game. There are four different characters with their usual unique abilities. For Mario, he retains an average running speed and jump height. Luigi has his usual higher jump but runs a little slower. Princess Peach can float for a short period of time yet can't run fast either. As for blue Toad, he runs the fastest but his jump height is significantly lower than the other characters.
You and three friends can sit and play Super Mario 3D World on Wii U when it releases on November 22.