Pokemon Ruby & Sapphire Remakes Confirmed for 3DS
Oh yes Pokemon fans, Nintendo has just announced that they are remaking classic titles, Pokemon Ruby and Sapphire. "Announcing Pokemon Omega Ruby and Pokemon Alpha Sapphire for the Nintendo 3DS family of systems! Prepare for an epic adventure exploring a world filled with Pokemon! Pokemon fans first enjoyed the Ruby Version and Sapphire Version when they launched in 2003 for the Game Boy Advance. Now, a whole new generation of Pokemon fans will experience the dramatic storyline that unfolds in the remake titled, Omega Ruby and Alpha Sapphire." It's rumored that the games will be out in November, but that's the gist of the information that's been released about this title. Nintendo hasn't released any gameplay footage or stills, but fans are eagerly awaiting for any news. This is isn't the first time Nintendo has announced a remake. The company has revamped other titles, like Pokemon Red and Blue and Pokemon Gold and Silver. We can hope to hear more news about this game during Nintendo's E3 broadcast. Stay tuned to SpawnFirst for more info!  UPDATE:  Here is the first look at what the new Pokemon game looks like, although the footage is only a few seconds long.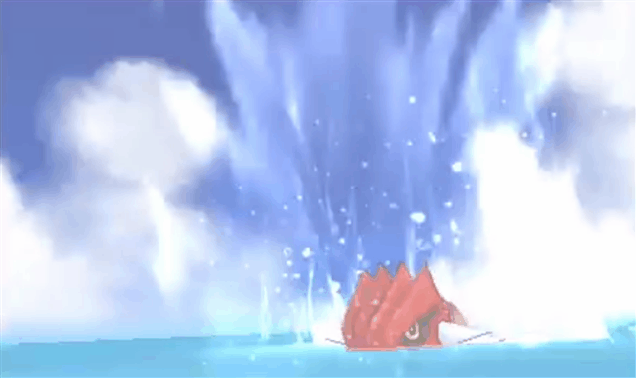 It already looks very much like Pokemon X and Y does with the bold animations, backgrounds, and move graphics. This will be an excellent addition to the 3DS family and we will keep you updated as more news is released. Stay tuned here at SpawnFirst.